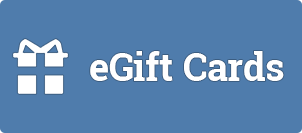 ZOO TOURS
Daily Guided Tram Tour Hours:
9 AM – First Tour of the Day!
5 PM – Last Tour goes out – don't be late!
Daily Schedule:
Tours are not on a fixed schedule, so don't worry about reservations. Just come on by for your tour!
From there, we'll normally head out at regular 15-20 minute intervals after first guests arrive.
NEED A LAST MINUTE GIFT?
As always, Gomar is here to help spread the love.  Now he's dishing out online gift cards in addition to the kisses he'll give you when you come out on tour at The Exotic Resort Zoo & Safari Cabins!
All you have to do is:
Check out our GiftFly Store
Look through the gift card options (starting from $20-$100+)
Send it to the best email and bring it on in to redeem at the zoo!
The gift card value doesn't expire and the balance can always be easily checked and re-sent from GiftFly.
Have a Large Group?
Click Here to schedule School Field Trips or to lock in special rates for large groups!
Until then, enjoy a 10-minute video that captures some great highlights of the guided safari tours:
TIME FOR YOUR TEXAN SAFARI EXCURSION!
If you're planning on visiting central Texas, you can be part of this amazing Safari adventure located 4 miles north of Johnson City on Hwy 281…easily accessible within a short (and beautiful!) drive of several booming cities in the Texas hill country (Austin and San Antonio).  
Once there, you'll begin your adventure through 137 sprawling wooded acres, where 700+ exotic animals (at last count) from 80 different species will invite you into their home!
But first, get ready to share this experience to the fullest by purchasing a bucket of feed, so that you can socialize and hand feed everything from American Bison, Scottish Highlanders, Bactrian two-hump Camels and the largest antelope in the world – Elands!
Our professional tour guides will look forward to sharing amazing facts about some of our more unique 'personalities', as well as educational information about how our zoo extends and preserves their way of life by allowing them to thrive and multiply without the threats they would experience in the wild.
Your adventure doesn't stop there!  When you're done with the guided tour, be sure to stop in and have your own close-up encounters with more of the young babies in one of several petting zoo areas.  You can even extend your stay further and bring your own lunch to relax to enjoy a picnic meal under our large tree covered picnic area!
HERE'S PART OF THE SAFARI GANG YOU'LL MEET AT THE EXOTIC RESORT ZOO!